COVID-19 Update
In-Person Appointments are available within SHIFT's Private Studio space. Additional time for cleanup and sanitizing precautions are completed between each session, including UV light.
Virtual Appointments are also available. Learn more here.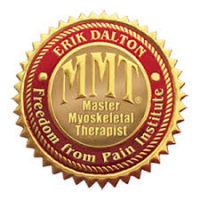 Myoskeletal Alignment Therapy (MAT)
Myoskeletal Alignment Therapy is a combination of methodical deep-tissue massage and joint flexibility that together improve muscular balance and alignment for optimal body performance. MAT specifically focuses on the muscles of the spine to eliminate pain and improve mobility in the hips, back and neck areas.

Shift Your Posture
Thru our 12 week "Shift to a Better Posture" Program customized for you. We will work together to improve your posture and strength and reduce or eliminate the pains that are holding you back from having a full life.  This program begins with Static Posture (while standing still) Dynamic Posture (posture in movement) and Posture Fitness (posture maintenance to maintain the perfect posture for you.

Shift at Work
This Shift Virtual Assessment & questionnaire gives great insight in our new "home" offices with not just recommendations of uses of the space but how you can better move in that space for improved productivity, movement, and improved health. This assessment not only takes into account A Shift Report would include areas to improve upon and tips for avoiding repetitive motion. This can be done for large or small businesses for their "at home" employees or for individual virtual assessments.