Instructors
Tammy Shaw-Sykes
Founder of SHIFT  Fitness, Massage and Yoga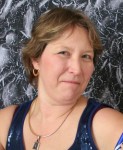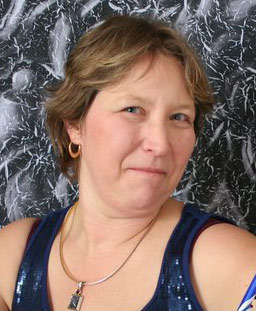 Clinical Sports Massage Therapist, Certified Personal Trainer, Certified Health Coach, Corrective Specialist, Senior Fitness, Weight Loss Specialist, Metabolic Trainer and Dance Enthusiast. Also, previous Fibromyalgia and Reflex Sympathetic Dystrophy sufferer.
Tammy celebrates all that life has to offer after multiple doctors defined her symptoms 14 years ago as Fibromyalgia Syndrome and finally finding relief with a variety of Holistic Therapies including massage and movement. She is constantly learning and when she is not working on her masters in Osteopathy, you can find her dancing — East Coast, Lindy, Latin Dances including Salsa, Bachata, cha cha, fitness belly dancing, wallyball and more. She uses dance as low impact therapy for herself and her clients.
Tammy's experience on the Massage Table and as a Orthopedic Massage Therapist informs her focus on preventing injuries and rehabilitating previous ones. That has driven her to seek out education, resources, and training that help individuals "Shift" from the massage table into movement where they can build their strength and increase flexibility — injury free.
Her work has earned SHIFT the Best Personal Trainer Award 3 years in a row.
"When you quiet the mind, and move the body, you can shift into relaxation and movement with less effort and more enjoyment — healing both mind and body. We are promoters of you and your uniqueness."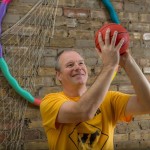 Chris Sykes Co-Founder of Shift.
East Coast Swing Lesson Co-teacher
Chris brings his love of ball sports into the studio as we train and prepare the bodies for those sports through yoga, cardio, and strength building. Throughout the year you can find his dedication to team sports including: Slow Pitch Softball, Soccer, Basketball, Downhill Skiing. Both Tammy and Chris can be found playing Wallyball and Volleyball in the Summer, in addition to weekly dancing in the studio and at 5Ks or dancing throughout the cities. His long-time experience as an athlete is used in creating various workout programs.
Rene D. Thompson
Professional Dance Teacher, Choreographer and Performer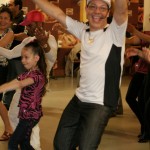 Rene moved from Cuba, Broadway, Vegas and has been in the Twin Cities for years, speaking both English and Spanish. Rene was the first to bring Salsa to the Twin Cities 14 years ago and now teaches Latin Dance Mondays and Fridays at Shift 8-9pm check Check for other locations. Rene is also available for privates dance instruction for individuals and couples. He can be contacted at 612-578-2110.
LaDonna Bartol, Belly Dance Instructor, Co-Owner of Kamala Chaand Dance Company
LaDonna began her dance training with the Aalim School of Dance in 2007, and has been a devoted student of Middle Eastern and American Tribal Style® dance ever since.
LaDonna has almost a decade of belly dance experience, and has been teaching since the fall of 2013. She completed her FCBD® General Skills (Classic & Modern) and Teacher Training certifications in August 2014.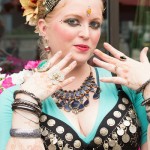 "I have gained an immense amount of self-confidence since I began dancing, and I find little else brings me as much joy as sharing belly dance with others. My love of the dance, the music, and the friendships I have gained within the local and global dance community have inspired me to teach."
---
SHIFT Studio is available for teachers to rent
SHIFT's Studio is 17 x 30 with hardwood laminate floor and full wall mirror that are perfect for up to 10-12 dancing couples. If you are a dance instructor, the space is available for private lessons, rehearsal, class teaching and workshops. If you are interested, please contact Tammy by email or phone (612) 991-1401.