Class Descriptions
Beginning/Intermediate Latin Dance w Rene Dennis Thompson
Mondays & Fridays @ 8-9pm
Learn the techniques of Salsa, Bachata, Mambo and even Raggaeton. No partner necessary. We learn the moves and team up at the end of class.
Check out renedance.com/ for more information

American Tribal Style Belly Dancing Wednesday Evenings. www.kamalachaanddancecompany.com for more information – Instructor – LaDonna Bartol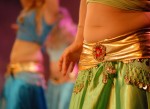 Shift is a Private Studio so Public Classes are limited
Looking for a class for you and 5 friends? Private Fun Classes are available upon request. Call 612-991-1401 for available times and options. Yoga, Fun Fitness, BellyDance, Swing, Salsa, Ladies Dance Parties. Perfect for a gathering of friends, birthday party, bachelorette…just for the fun of it.
Shift Movement Class
Tuesday & Friday @ 10-11:00am On Hold
This class involves a wide variety of music and changes daily. It uses chairs, scarves, belly dance scarves, rings, various balls and light weight & resistance bands. It is designed to work on balance, flexibility and strength. It is creative fun play but with safe body mechanics and corrective exercise incorporated.
Yoga Dance
Tuesday Evening 6-6:50pm On Hold
This Social dance lend of belly dance and Latin moves combine Salsa, Cumbia, Meringue and more to create a low impact standing and moving class to burn calories, increase endurance and get those hips moving and dancing like no one is watching
Beginning Social Dance Lessons
On Hold
Tuesday Evenings 7-8pm We begin at the 1st of the month with Swing Hustle, East Coast Swing, Latin Dance. This is a great class for beginners especially two left feet.
Like our Shift Fitness and Massage Facebook page for last minute class changes and cancellations.
All Classes are taught with a SHIFT Style.

---

Being Supportive
Modifications for all classes so the most advanced student can experience yoga with their friend that is coming for the first time.

---

Holistic
your healing begins from within you

---

Informational
our teachers educate informing why you are doing poses and movements. Educating on how to use this information outside of classes.

---

Functional
All techniques have been review by Correctional Exercise Specialist making sure that you are taught in ways that support the Spine and internal organs at all times. But still adding in fun with that Function.

---

Therapies
Combining relaxation and strength training and integrations of a wide variety of therapies.